Purple Squirrel Advisors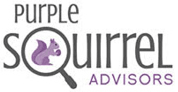 Address:
570 Kirts Boulevard,
Suite 233,
Troy,
MI 48084
visit website
Team Members
Carrie Schochet
CEO & Founder
More details
Carrie Schochet
CEO & Founder
Address:
570 Kirts Boulevard, Suite 233, Troy, MI 48084
Mobile:
Email:
Website:
Carrie Schochet is the Founder and CEO of Purple Squirrel Advisors, a boutique executive search firm based in Troy, Michigan. With a passion for helping companies grow by creating exceptional leadership teams, Carrie has spent the past 16 years connecting C-level and senior executives with leadership positions in finance, accounting, human resources, operations, sales and marketing.
After graduating from the University of Notre Dame, Carrie moved to Chicago and spent over a decade climbing the ranks at one of the nation's leading recruitment and staffing firms. In 2012, after the birth of her sons, she moved back to Rochester Hills to be closer to family. As a passionate Michigander, she wanted to focus her philanthropic and recruitment efforts on helping the economic growth in this great state. In early 2015, Carrie launched Purple Squirrel Advisors with the mission of designing a consultative, "white glove" recruitment process customized to each client. Her team's expansive and loyal network, combined with their direct sourcing activities, helps to connect companies with unique candidates and fulfill even the most difficult searches.
Carrie is also the founder of CFO Next, a group she launched in early 2013 when she discovered a lack of resources and networking opportunities for transitioning or unemployed senior financial executives. Carrie is a passionate philanthropist who has raised money for ALS research, The Leukemia & Lymphoma Society, Power Company Kids Club and 100 Women Who Care – Greater Rochester Area. In 2016, Carrie co-founded 100 Businesses Who Care to connect executives who want to make a philanthropic impact on the Metro-Detroit community.